Introduction
Welcome to the Women's World Cup 2023, a dazzling celebration of women's football and sporting excellence! This prestigious tournament, hosted by Australia and New Zealand, showcases the finest talents from around the globe competing for glory on the football pitch. In this article, we'll provide you with the latest updates on today's scheduled matches, essential information about the teams, star players to watch, and captivating highlights. Let's kick-off this exciting journey into the world of women's football! Read More..
Today's Matches: A Day Filled with Football Feats
As the Women's World Cup 2023 enters its highly anticipated phase, today's matches are set to deliver intense action and unforgettable moments. Here's a rundown of today's scheduled games:
| | | | |
| --- | --- | --- | --- |
| Date | Matchup | Venue | Time (GMT) |
| 21 July 2023 | Philippines vs. Switzerland | Forsyth Barr Stadium, Dunedin | 17:00 UTC+12 |
| 21 July 2023 | Nigeria vs. Canada | Melbourne Rectangular Stadium, Melbourne | 12:30 UTC+10 |
| 21 July 2023 | Spain vs. Costa Rica | Wellington Regional Stadium, Wellington | 19:30 UTC+12 |
Note: Please check the official Women's World Cup 2023 website for any last-minute changes in the schedule.
Participating Teams: A Global Showcase of Talent
The Women's World Cup 2023 has brought together 24 teams from diverse footballing cultures. Each team carries the hopes and aspirations of their nation, making the tournament a celebration of unity and sportsmanship. Here are some of the participating teams to keep an eye on:
United States Women's National Team (USWNT): As the defending champions, the USWNT is a force to be reckoned with. Led by the prolific striker Alex Morgan, they possess a formidable lineup capable of dominating any match.
Germany: With a strong history in women's football, Germany's team showcases tactical brilliance and cohesive play. Expect them to perform at their best with players like Dzsenifer Marozsán leading the charge.
Brazil: Known for their flair and creativity on the field, Brazil's women's team boasts legendary players like Marta, whose magic with the ball can turn the tide in an instant.
France: France's women's team has risen to prominence in recent years, combining youthful talent with seasoned veterans. Eugenie Le Sommer and Wendie Renard add stability and skill to their squad.
Star Players to Illuminate the Tournament
The Women's World Cup 2023 is a stage for extraordinary talent to shine. Several star players will take the field today, aiming to dazzle the audience with their skills. Here are some players to watch out for: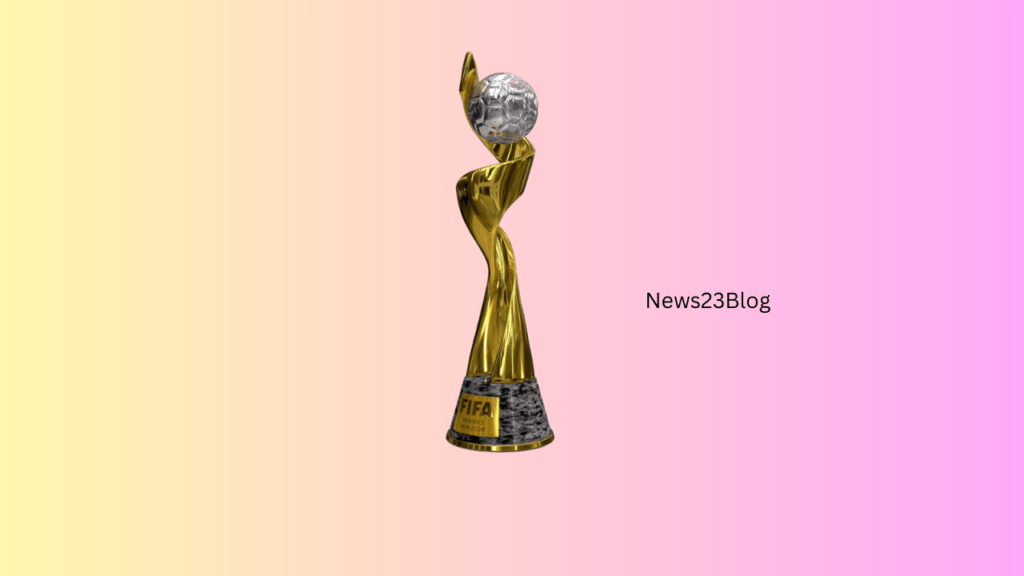 Alex Morgan (USA): Alex Morgan's scoring prowess and tenacity make her a formidable presence in the attacking line-up of the USWNT. She can be the game-changer in any crucial encounter.
Sam Kerr (Australia): As the host nation's star striker, Sam Kerr carries the hopes of the home crowd. Her speed, agility, and goal-scoring ability are a potent combination that can trouble any defense.
Eugenie Le Sommer (France): Eugenie Le Sommer's technical brilliance and vision on the field make her an invaluable asset for France. Her ability to create scoring opportunities can be decisive in close matches.
Marta (Brazil): Marta's name is synonymous with women's football brilliance. Her dribbling skills, playmaking abilities, and knack for scoring make her a legend of the sport.
Match Highlights and Exciting Moments
As today's matches unfold, football fans can expect thrilling highlights and breathtaking moments. The Women's World Cup 2023 is a stage for extraordinary displays of skill and passion. Stay tuned for mesmerizing goals, last-minute saves, and unexpected upsets that will keep you at the edge of your seat.
Conclusion
The Women's World Cup 2023 is a celebration of football, unity, and women's sporting prowess. Today's matches will be a testament to the dedication and talent of the participating teams. Follow the action, support your favorite players, and immerse yourself in the beautiful game. Let's celebrate the magic of women's football together!